Last Thursday we met with nearly 30 members of Ron and Don Nation to help CHANGE THEIR LIVES. Here's the good news, we recorded most of the night so you can also take advantage.
Back in 2005, I was living in New Orleans. Ron and I were on top of the world, but then a major hurricane wiped out our lives. The radio tower landed in the gulf, the station never came back, and we lost everything we owned.
Facing that challenge, Ron and I teamed up knowing that we could tackle anything. Which brought us to KIRO Radio and a whole new world in Seattle.
In a new city, with a new job, I found out I would be a new dad. That pushed me to buy my house in Queen Anne, but it wasn't as easy as it might seem.
Listen to Don's Life Changing Story:
Real estate changed my life. That house changed my life, it changed my son's life, it changed my family's life.
Then I decided to take that piece of property, and forced appreciation.
With the help of my son, and five years of work, we built aparment in the basement. That ADU, accesory dwelling unit, gave me a place to live while I worked on the rest of the house.
Now, Hear the Rest of Don's Life Changing Event:
You can't always predict the future. As you heard, I've gotten fired more than a few times. No one could have predicted that radio budgets would be slashed. What you can predict though, is real estate.
It's not about being rich and buying nice cars. It's about building wealth and stability for your future.
I didn't just stop at that first house. I bought four more homes. I bought Gunner a home. The worst houses you've ever seen in Seattle, but with hard work and elbow grease I turned them into a retirement account for myself and a college fund for my son.
Ron and I want to help you CHANGE YOUR LIFE in the same way. If you're ready to explore your options, schedule a Ron and Don Sit Down by clicking here.
If you're not ready to Sit Down just yet, but want to learn more about the buying process, download our Buyer's Playbook to learn about each step of the home buying process.
With love and respect, 
-don
Check out some images from the night: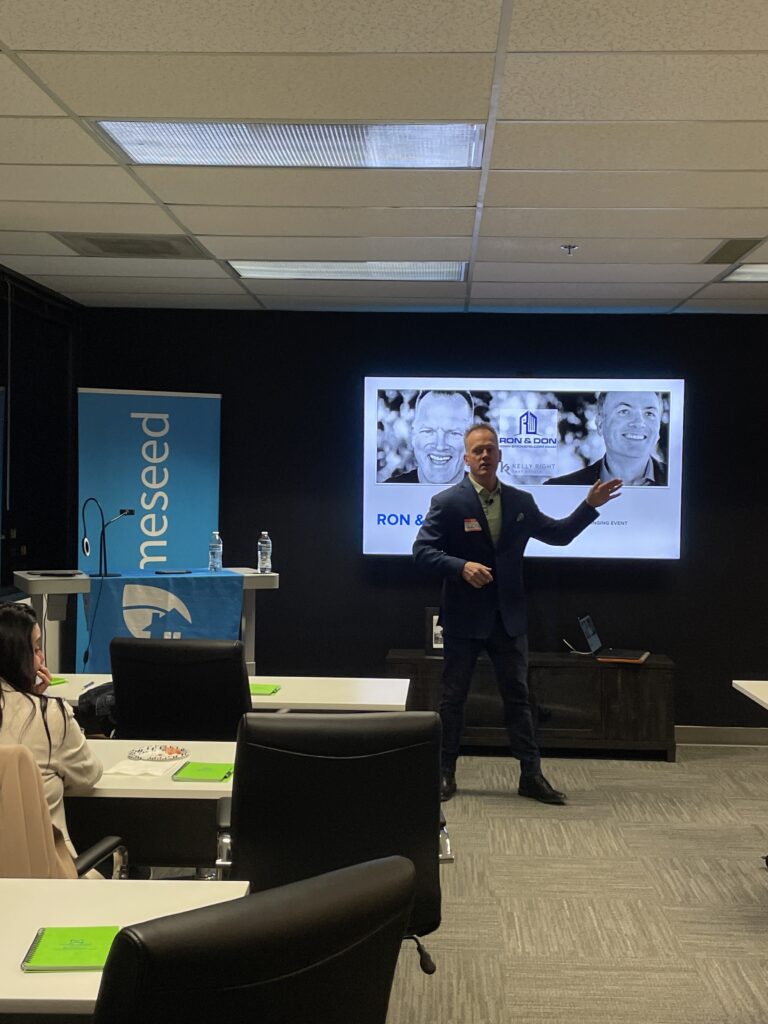 ---