Over the past two years, my partners and I have had two dump trucks stolen. No matter where we put our tools, these a-holes find them. They will even follow you home and lie in wait. They've taken over $30k in tools alone.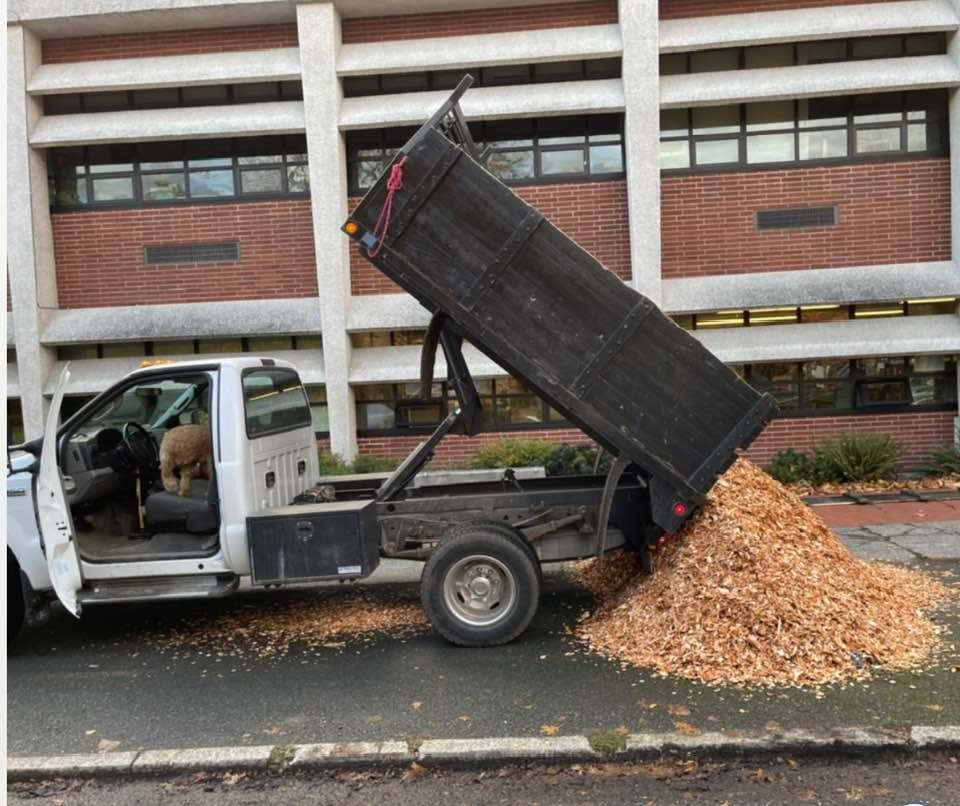 This truck was just taken from our job site in Magnolia. It will take $50k to replace it.
This is the truck we used to clean up my son's middle school a few months back. We cleaned up our neighbors' yards after the last big storm, and we used it to restore old Seattle homes….
It's also the truck where I relived my best memories with my dad. He was a truck driver out of Chicago. I remember riding with him when I was a young boy. An old milk carton turned upside down was my seat, and I couldn't believe one day when he picked me up at Elementary school in front of the other kids. I felt like the most important little boy in the world.
And so it has also been the truck where I have taught my son that it's the blue collar men and women that worked so hard to rebuild America after the second World War. That in the age of tech we must still learn to work with tools, and in doing so we have learned grit, fortitude, and resilience.
But now my son has also learned fear….
We give names to our tools. He named the first dump truck "Bubba" because I call my son "Bubba". This trucks name was "Carson" after Chris Carson of the Seattle Seahawks.
He asked me last night, "Daddy do you think the robbers are going to come after me like they did "Bubba"and "Carson"?'
I'll leave the rest of the conversation between he and I.
When I reached out to SPD follow up on our auto theft, I was informed there is no detective assigned to our case. There is no detective to assign it to.
The best robbery Detectives have left and we all know why.
I'm not mad. I'm not angry. I'm just tired of the crime in the city I love so much.
5,387 vehicles were stolen from our streets last year. Thats up 10% from the previous year.
And people living in our bushes, the city still refers to them as clients. And the city assures us that they are not criminals, they are just humans that lost a job, etc.
I think it's time to take a brutal look at ourselves and ponder what this is doing to little boys and little girls. The ones who just want to go clean up their school with their daddy, or go on a ride to the dump after helping our neighbors.
This is not SPD's fault.
It's ours.
Because we have allowed this to happen right in front of our eyes.
Thanks to all the men and woman that still strap it up everyday .
Through years of doing radio here I've been lucky to know many of you, and there is a reason why many of you have retired early and moved out of state.
I may be joining you…
Love and Respect,
– Don
#canIgetarefundonthedefund
#ronanddon
#seattleboydad
#milkcartonsrule
#seattlerealtor
---