"I'm just going wait for interest rates to come back down."
This seems to be the strategy in the real estate world for most people right now.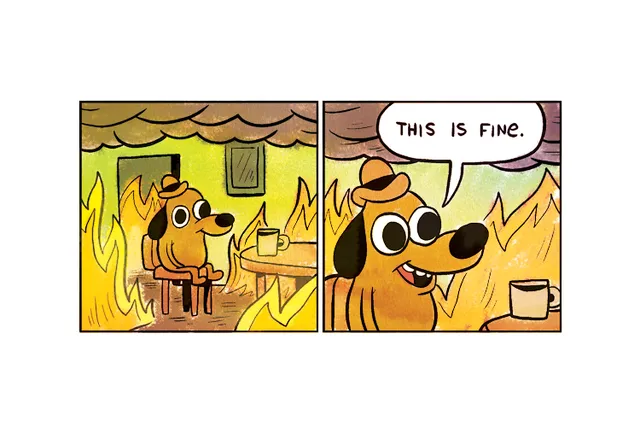 There is a very strong sentiment in the market place that interest rates are "too high" and that of course they are coming back down, we just don't know when. Therefore waiting for a better rate is the smart move.
While I completely understand the logic, I believe that we will not see rates in the high 2% – low 3% range again in our lifetime. 
Here's my case:
1. Rates were artificially low because the US Government was trying to avoid catastrophe.
Let's hop in the wayback machine and go back to the 2008 Great Recession. 
This recession was caused by a housing bubble that was built on fraudulent mortgage loans that were then bundled into all kinds of aggregated financial products being brokered by the largest banks and financial institutions in the world. Go read or watch The Big Short by Michael Lewis if you are curious about how this happened.
In an attempt to save the banking system and avoid a world wide financial melt down, the US Federal Reserve cut interest rates down to zero and pumped north of $700 Billion dollars into the economy to try and get things moving again. The zero percent interest rate from the Fed started in late 2008 and was stuck there till about 2015.
After a seven year run, people became accustomed to the idea that borrowing money was essentially free. This caused a boom across many different sectors in the economy. Everything from subsidized Uber rides and food delivery apps to hedge funds buying up single family homes.
But Free Money couldn't last forever. The fed started raising interest rates again. 
2. A World Wide Pandemic
So the US made it through the housing collapse, passed some new laws to try and prevent it from happening again, and things were starting to stabilize. Then COVID-19 shocked the world economy again.
Once again the Fed snapped into action trying to stave off disaster. They lowered interest rates to zero again to artificially stimulate the economy. It again caused a boom – especially in the housing market.
Coming out of the pandemic, we saw inflation take off. Remember everyone freaking out about how much eggs cost? So how do you bring inflation down? By raising interest rates.
To try and stop runaway inflation, the Fed jumped in about 18 months ago and started aggressively raising rates with a goal of getting inflation down to about 2%.
And so here we are.
What are the chances that rates will drop super low again once inflation is under control?
According to Lawrence Yun, chief economist at the National Association of Realtors, average 30-year fixed mortgage rates of 3% or less were an anomaly related to the pandemic, lasting from about July 2020 to Nov. 2022. Historically, the rates have been closer to an average of 7% over the past 50 years. Yun also said that he doesn't see mortgage rates returning back to the 3% range in the remainder of his lifetime.
The Federal Reserve is committed to keeping rates low: https://www.cnbc.com/2023/07/11/real-estate-expert-mortgage-rates-wont-go-back-down-to-3-percent.html
I agree with Yun. Barring some kind of catastrophe that forces the Fed's hand, most like we will settle into interest rates around 5% – maybe dipping into the high 4% range at some point.
So let's talk about what this all means.
Let's say you were buying a $700,000 house in the Pacific Northwest at the current interest rates.
Let's also assume 20% down so you avoid private mortgage insurance.
Your monthly payment will be around $3,726 for principle and interest.
The same house at 5% will be $3,006 for P&I.
Obviously, it's $720 a month less at 5%.
So why would now be a good time to buy? There is way less competition for buyers right now. Which in turn leads to less escalation of offer prices.
Don and I did deals during the peak of the market where it was routine to escalate at least $100,000 over list price. (Our highest escalation was over $400,000 over list price.) This is especially true in popular neighborhoods with turn key properties.
So if you bought now at 7% and can refinance in 2 years for 5%, it will cost around $17,000 to be at the higher rate for 2 years. That's way less that it will be if you get into a bidding war when interest rates are back down in the 5% range. There is going to be a tremendous amount of pent up buyers that will jump back in at the same time when interest rates go back down. That will reignite the bidding wars we saw a few years ago. I'm confident of that for neighborhoods in the Pacific Northwest.
I understand the fear and trepidation in the market right now, but the smart money is buying now.
If you're thinking of buying or already on your search, schedule a FREE Ron and Don Sit Down today to gain the Ron and Don advantage.
-Ron
---