When I was a young man, after my father left, my friend Dave use to take me to an old Gold's Gym in Albuquerque, NM before the sun came up. He taught me to pray, lift, eat right, and to take care of myself.
Through all the ups and downs that we all go through, his gift to me I remember each day as I often rise early to strengthen my " inner and outer Citadel" as Teddy Roosevelt use to call it.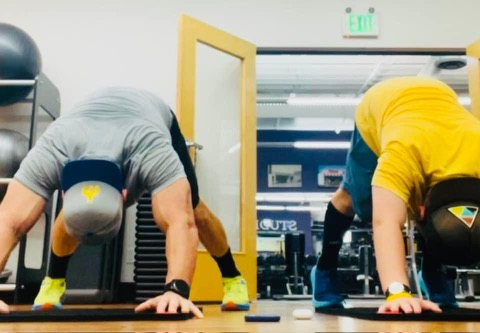 And so since last February, I have been rising with this young man, often before the dawn , or we will meet after school to strengthen our " Citadels".
I know one day I will be gone, and he is hopefully still here for a very long time.
This gift cannot be purchased ,willed , or placed in a trust account.
It can only be shared….and over the last 9 months, he has recieved it.
There will be hard times ahead for him like there is for all our children.
But at least I know he will have this gift.
A gift Dave Repp gave to me over 40 years ago.
My father leaving didn't happen to me.
It happened for me.
It enabled many great men to have such an incredible impact on my life.
Men like Dave.
And so this morning I say thank you Dave Repp. 🙏
Your gift to me has been passed.
It has always saved and centered me in so many ways.
And this morning I am full of gratitude for all the great men that have invested their time , wisdom, and love over the trajectory of my life.
Here's to all of our kids learning to strengthen their " inner and outer Citadels" with the help of great men.
And of course tremendous women.
I was raised by a whole pack of women.
Happy Thursday to you all, and Go Hawks!
– d
---