Marshawn Lynch is my favorite player of the Seahawks Super Bowl team. I completely bought into the whole Beast Mode persona. When he was "on," Marshawn looked like a man among boys. It was highly entertaining to watch.
What made him special was that extra gear. Very few other people have the ability to enter into Beast Mode.
In the investment real estate game, my partner Don lives in Beast Mode.
He recently did a post about completely transforming a house from a small Craftsman built in the 1920s into a revenue generating 3-plex on the top of Queen Anne.
There are many other types of investment strategies, and I thought I'd take one out of my portfolio to demonstrate if the idea of digging out a basement with a shovel after work seems a bit intimidating.
To be clear – the way Don does it DOES maximizes the return on his investment and maximizes monthly cash flow. It also requires maximum effort and focus.
The example I'm going to show you is a long term equity play. It involves a house I purchased in Burien for $510,000 in the fall of 2018.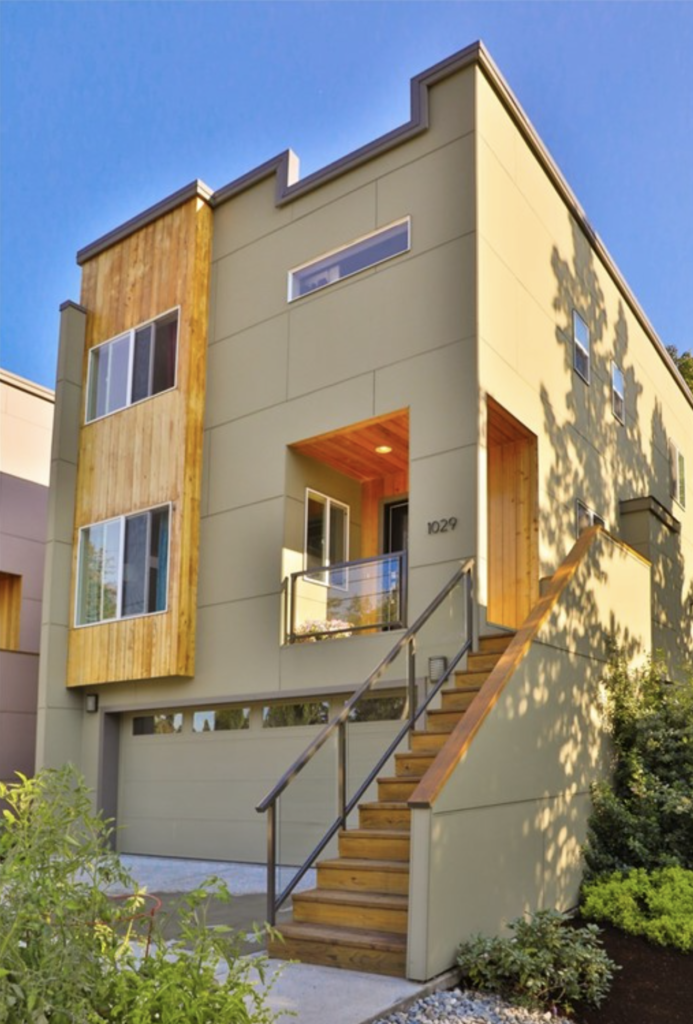 My research in 2017-1018 led me to believe that if I drew a radius of less than 10 miles from downtown Seattle, there was a good chance single family housing would increase in value. I needed to find something where the rent could cover what my mortgage would be. I toured a lot in the north end by Edmonds, and in the south end by Burien and White Center.
I liked what I saw in terms of the development in Burien, it's proximity to the freeways and the airport.
I decided to buy a single family home in Burien.
I did a standard loan program with 20% down. I lived in the house for 1 year, did some minor upgrades in the kitchen and primary bedroom, and then converted it to a rental. I have a long term tenant that lives there and covers the entire mortgage note and utilities. I make about $200 a month in positive cash flow after all my expenses.
My current balance on the loan 3 years later is $385,000.
So here's where things get interesting. My strategy for this property is to have a tenant pay down the mortgage, and for the property to increase in value. I also wanted to leave the door open to do AirBnb if I choose to do that in the future.
So how did I do?
The Redfin algorithm puts the value of the house at $660,000.
Zillow has it at $739,000.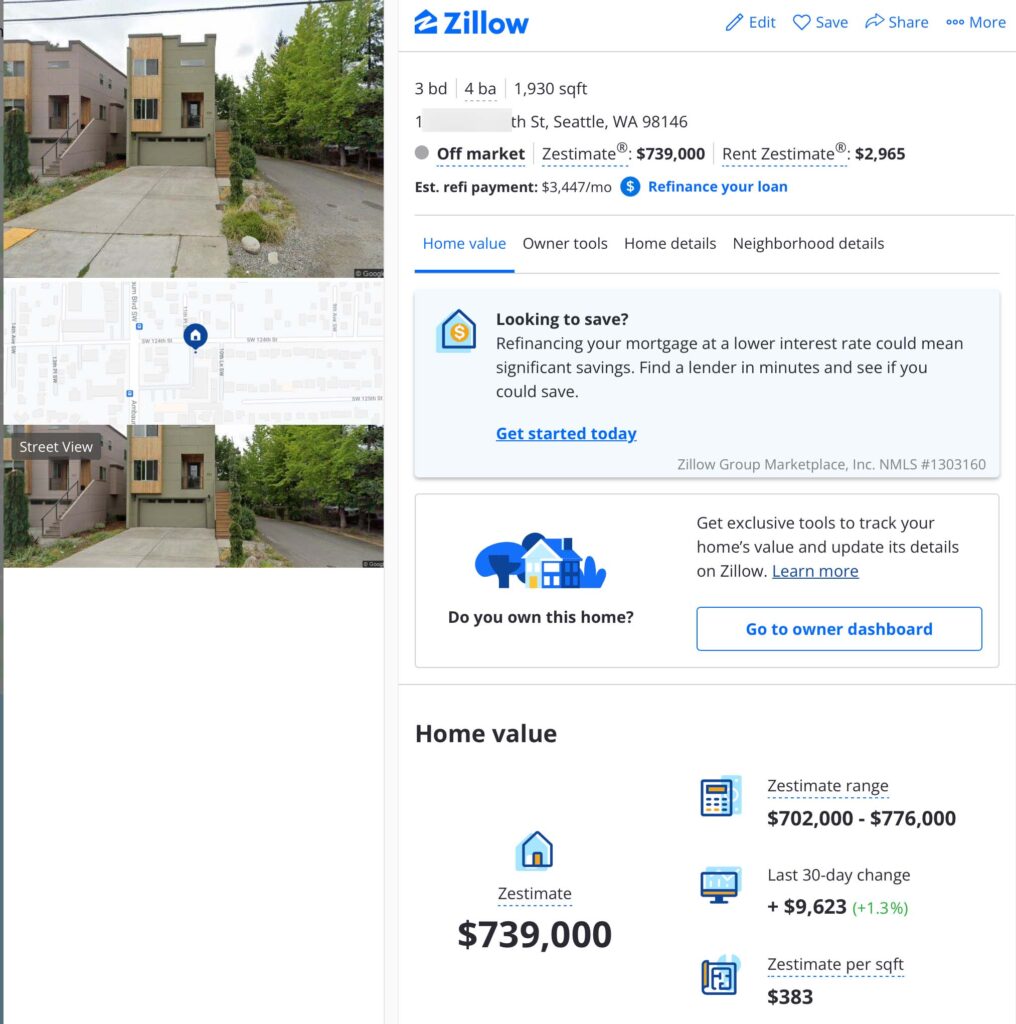 My educated guess about the Burien / White Center neighborhood proved to be correct. Here's a graph from the Seattle Times – real estate prices in the Seattle Area have increased 68.8%. Obviously that's for King, Snohomish, and Pierce County combined.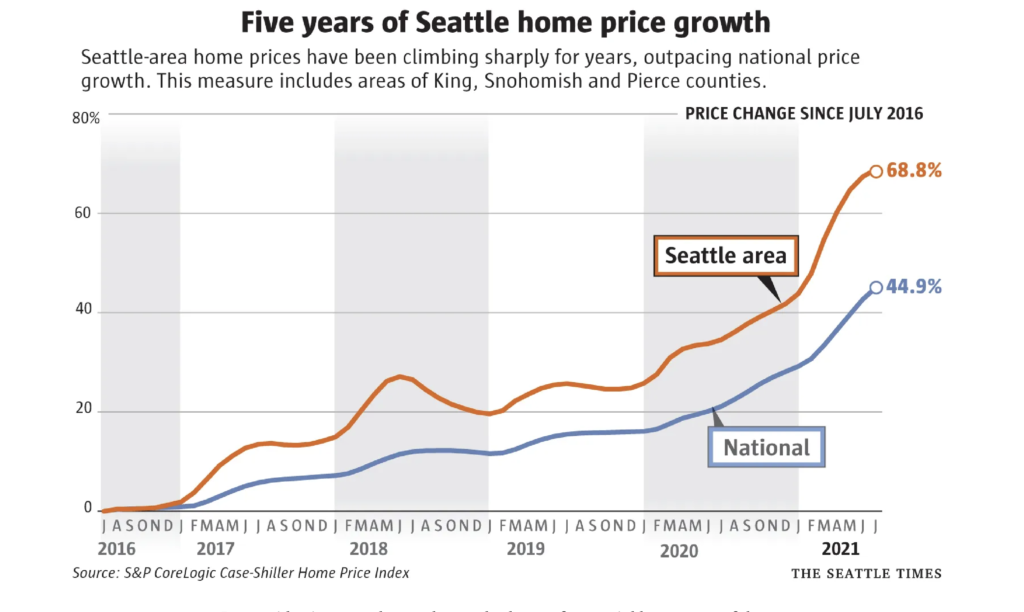 To zoom in on Burien, let's go to Redfin and Zillow again since they are the most widely used platforms in our area.
Zillow as the year over year increase at 12.6%, Redfin has it at 18%.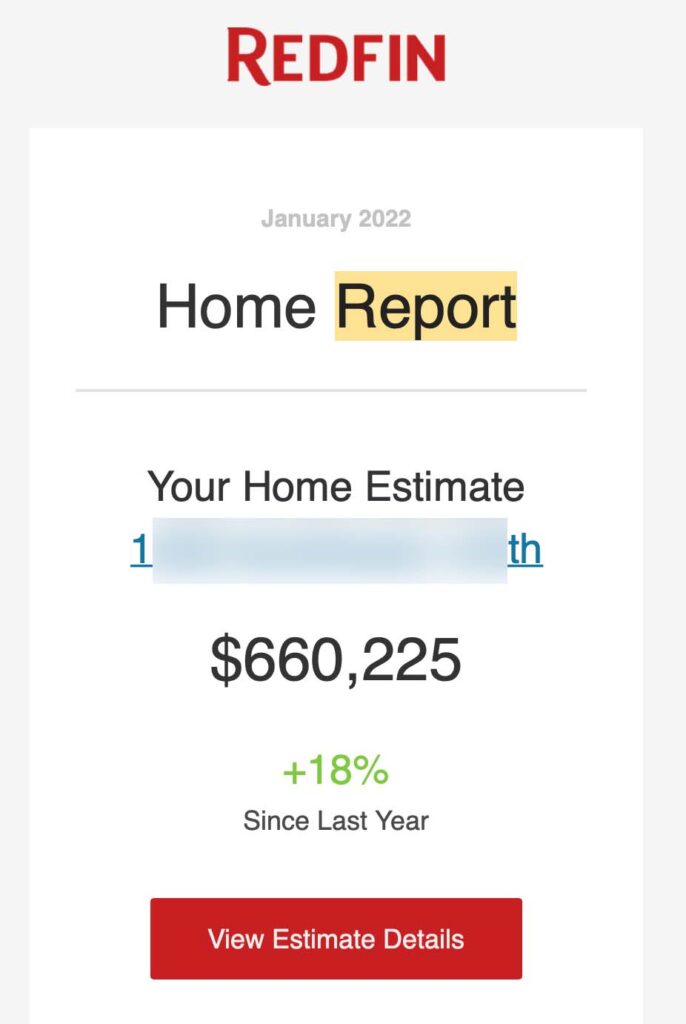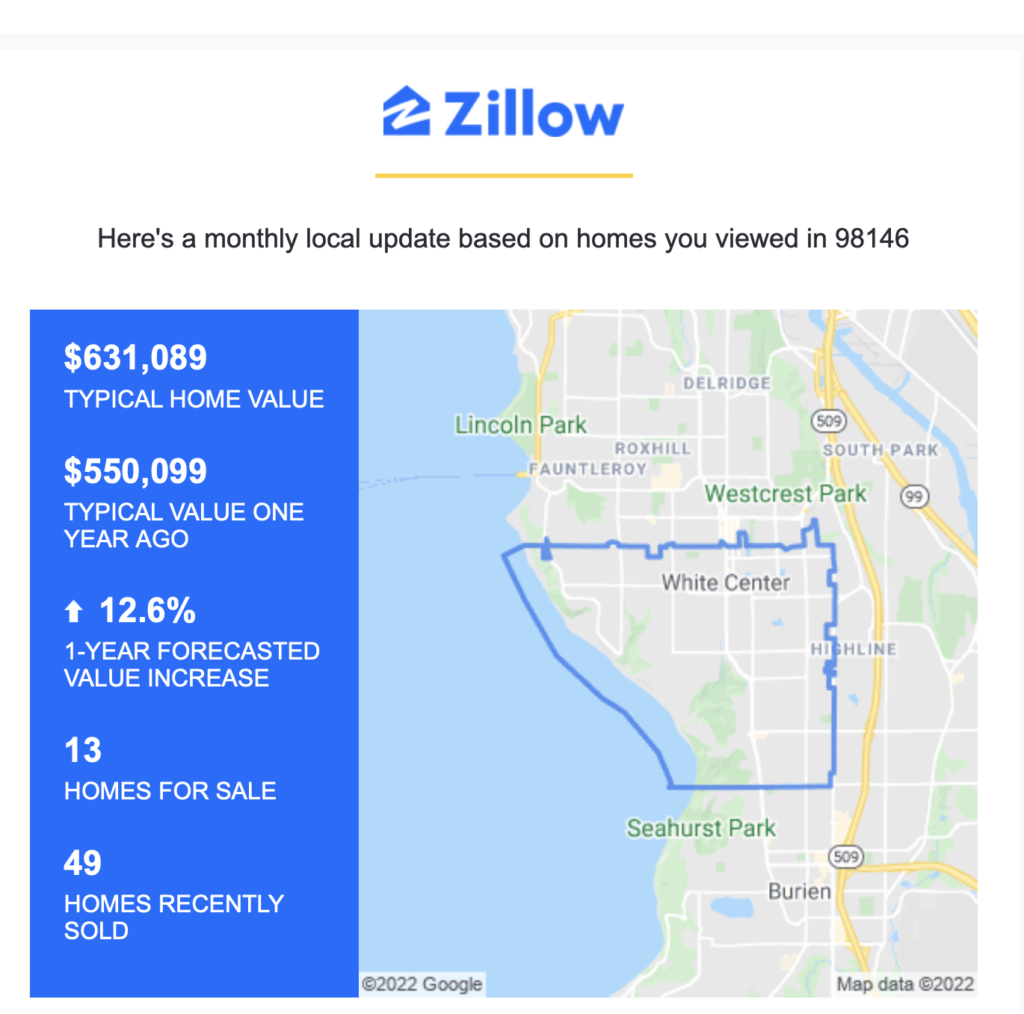 So my non Beast Mode options as an investor are:
Stand pat. Re-sign a long term lease and make $1,200 in cash flow and somewhere around $115,000 in equity over the next year.
Do not re-sign the lease and convert the property to Airbnb. It will have out of pocket expenses for furniture but could dramatically increase the cash flow. (This is a different article for a different day.)
Sell the property and walk away with somewhere between $275,000 – $354,000 depending on if Redfin or Zillow is right about the valuation.
Those all seem like good outcomes for me.
Did I make as much as if I would have Beast Moded this property? Absolutely not.
But this is a style of investing that works for me and might work for you too.
Reach out if you want to explore the opportunities.
-Ron
Ron Upshaw is a Licensed Agent at
Windermere Real Estate Midtown
1920 North 34th Street
Seattle, WA 98103
---