As a longtime reporter, I've had the pleasure for many years of seeing Ron and Don giving their all for the community. So it's little surprise to discover what they do for their real estate clients, especially those facing tough times.
People have all sorts of reasons for selling their homes. Sometimes their family is growing and they want more space. Or they want to downsize. Perhaps a new job sends them somewhere else. But then there are the times when a major life event like a death or divorce makes it necessary to sell. That's how the guys connected with Andrea Mickelson.
Andrea has listened to Ron and Don for years, on the radio and now their podcast. She went through a divorce and was caring for her father, and needed to sell her Sammamish home. Add to that her intense hours as a nurse at Seattle's Harborview Medical Center, and she was overwhelmed. So she reached out.
"I had heard all they've done for their other clients to get the best sales price possible, including all the hard work they do getting a house ready to sell," she said. "I didn't have any idea or the time to figure it all out myself. And they immediately jumped in and took over so I didn't have to worry about it."
The aging house needed a lot of fixing up to get it ready to hit the market. Like they do with all their clients, Ron and Don brought in a home inspector to help determine what absolutely needed to be done, what could be done, and what wasn't worth doing. With all of Don's expertise building and remodeling homes along with his real estate expertise, they put together a proposed plan for Andrea and made sure she was on board with where to invest.
"It was absolute relief. They knew exactly where to spend to get the best bang for the buck," Andrea said. "And Don oversaw everything, many times doing the work himself. I could just watch everything get done. I always felt I was in good hands."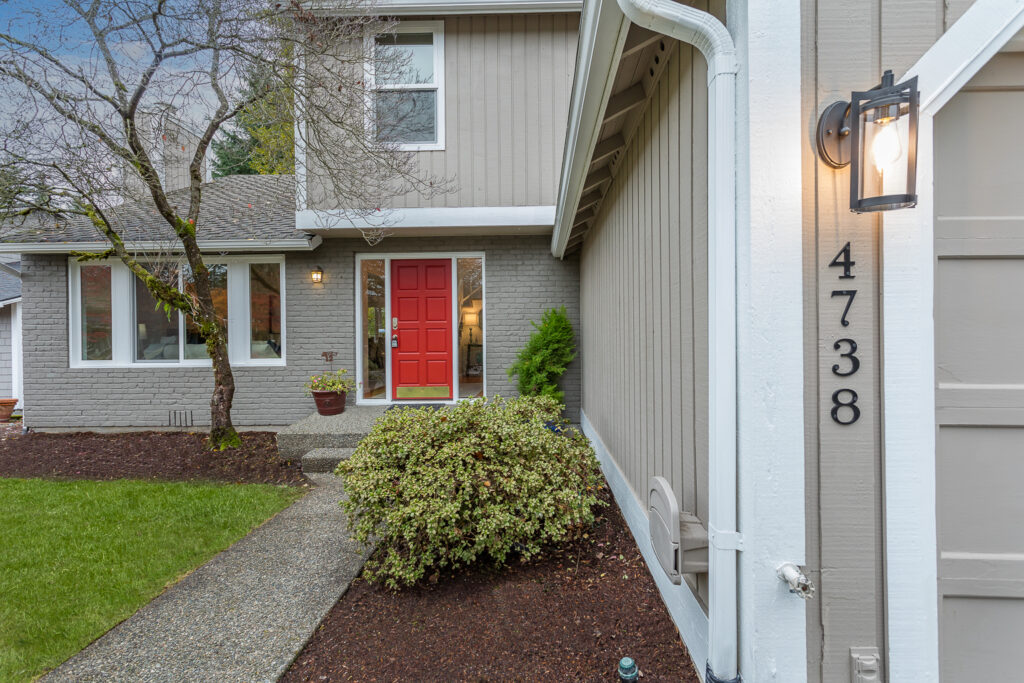 The guys brought in their expert crews, replacing the dilapidated deck, installing new windows, carpeting and cabinets, painting the entire house, landscaping, and numerous other projects. When they were done, the house had undergone a stunning transformation with massive curb appeal.
In the meantime, they also did a painstaking analysis of the area market and competition to come up with the best asking price.
Then came the moment of truth. They went live, and the first offer came in just 30 minutes later from a potential buyer who'd only seen it online. It was $200 thousand over asking price!
Understandably, Andrea's first instinct was to take it and be done with everything. But knowing the market so well, the guys were confident she could get far more, and encouraged her to wait until the date they'd set to review and select the best offer.
"They were amazing, and they were right" she said. "The offers kept coming and kept getting better."
How much better? "$450,00 better!" Andrea gushed. "I couldn't be happier. And it was a huge relief. Ron and Don are the best, and I've already referred them to a number of other people I know."
And beyond getting way more for her door, Andrea says she got an unexpected bonus: "They're not just realtors. They genuinely cared about me and all my needs. They're friends, and friends I know I'll have forever now.
---